Land of Sun, Water & Green
Bintang Bolong Lodge
Lodge / Restaurant / Events / Recreation
Discover nature, explore the area.
Due to the Lodge's location in the middle of a mangrove forest, visitors can experience the exceptional flora and fauna of brackish wetlands. As the flood retreats the receding waterline exposes countless creatures such as crabs and mudskipper caught in the sludge of the river bed. In the evening apes and vultures inhabit the overwhelming Baobab trees, and after dusk great colonies of fruit bats can be seen swarming into the night.
Our spacious restaurant terrace offers the unique opportunity to observe the diverse wildlife in and around the river. As well as flying fish and numerous types of bird species, with a little luck, you might just catch a glimpse of pelicans and passing dolphins. Small crocodiles, basking in the sun, can be found just a short walk away. The beauty and tranquillity of this spot will captivate and delight you.
Whilst we will do our utmost to make your sojourn a pleasurable experience. To achieve this goal we have based our philosophy on strict guidelines in harmony with this untarnished environment. The Bintang village and the Bintang Bolong Lodge welcoms you and your family into the nicest envioronment in The Gambia.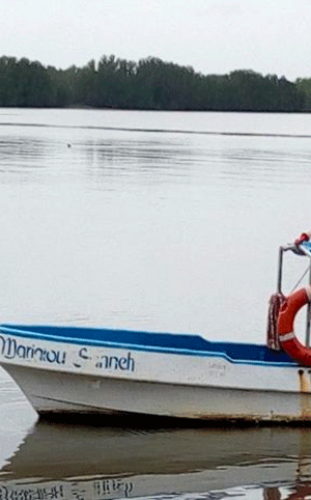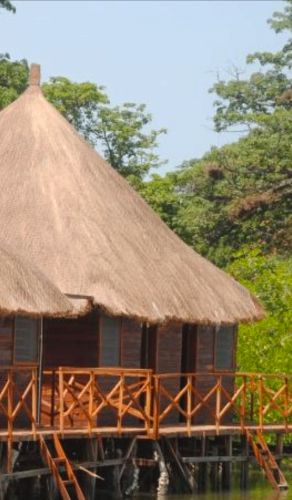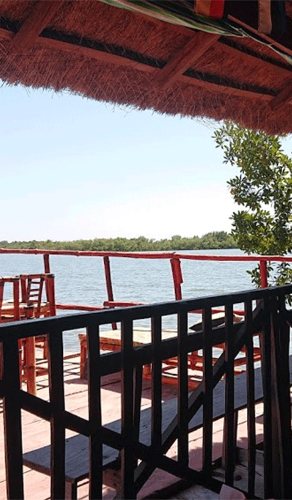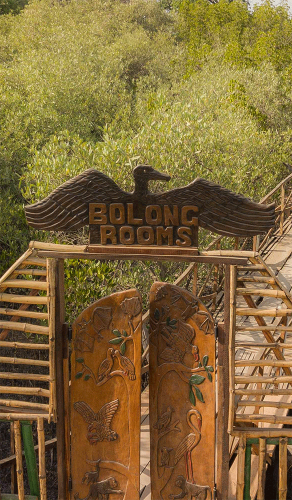 A Place to Unwind
Bintang has at present 700 inhabitants, whose main sources of livelihood include rice, peanuts and vegetable farming. The village is divided into three Kabilos (zones): Ceesay kunda, Manneh kunda and Jobateh kunda. Each Kabilo is alternatively responsible for the entertainment of the guests of the Bintang Bolong Lodge and provides an equal amount of employees. Their earnings are spent on development of the zones.
18 lodges

Bathroom & Bedroom

Quiet Location

Full Comfort

Mangrove & Wood
Bird watching
The Gambia is famous for its variety of  birds with over 550 species recorded. Bintang Bolong is surrounded by mangroves and has an adjacent forest and savannah area. These various habitats support a huge range of birds, including kingfishers, parrots, hornbills, finches, owls and many more.  Join us on the walking tour, and see how many you can spot.
Price: D300 pp
Duration: 3 hours
Home Cooking
We offer authentic home cooking classes. Learn to cook real Gambian dishes such as benechin, domoda and yassa and discover the secrets of our cuisine. We will cook with firewood and then eat what we've prepared, sharing the same bowl in a traditional manner.
Price: D1375 pp
Duration: 6 hours
Bike Safari
Being on two wheels is a wonderful way to explore the surrounding countryside. Both on and off the road.
Price: D250 per bike
Duration: 2 hours
Nature walk
Leaving the lodge on foot we will point out mammals, birds, reptiles and trees.
Price: D300 pp
Duration: 2 hours
BOAT TRIPS
Captain Solo Laceyday boattrip (daytrip)
Starts after breakfast (9 am) to James Island, back (6 pm)
Including luch at the boat D 2000 pp (min 10 / max 25 persons)
Including luch at the boat and including dinner at the Bintang Bolong lodge D 2350 pp (min 10 / max 25 persons)
---
Captain Solo ROOTS tour (boattrip)
Located in the North Bank region of the River Gambia James Island has a fascinating history. Discover how the island was founded and learn about its infamous association with the slave trade. Kunta Kinteh, from Alex Haley's famous book "Roots", was imprisoned here before being forced to endure the middle passage to America. Note: Admission fees to the island is not included.
Price: D7200 (boat)
Duration: 5 hours
---
Captain Solo Sunset boattrip
Starts (17 pm), back (19 pm)
D 600 pp (max 25 persons)
D 950 pp including diner at the Bintang Bolong logge (max 25 persons)
---
Captain Solo Creek boattrip (including lunch at the boat)
Starts (11 am), back (2 pm)
D 800 pp (min 10 / max 25 persons)
---
Fishing
The waters surrounding the lodge are blessed with a huge variety of fish. Try your luck at catching species including croakers, catfish, ladyfish, barracuda and more. Bait and all tackle supplied. We we'll prepare the catch for a delicious candlelite dinner.
Price: D1000 pp (paddleboat)
Minimum 3 people
Duration: 3 hours 
   
Price: D1400 pp (motorboat)
Minimum 3 people
Duration: 3 hours 
   
Price: D1600 pp (motorboat)
Minimum 3 people
Duration: 6 hours 
 
---
Mangrove Trip
Departing from the lodge, we will guide you through the mangroves on a relaxing boat trip. Along the way we will see a large variety of birds. There's also the possibility of seeing three species of monkey, sea otters and, at low tide, crocodiles and monitor lizards.
Price: D1500 (Motorboat)
Duration: 1 hour 

    
Price: D350 pp (Paddleboat)
Minimum 2 people
Duration: 2 hours 
---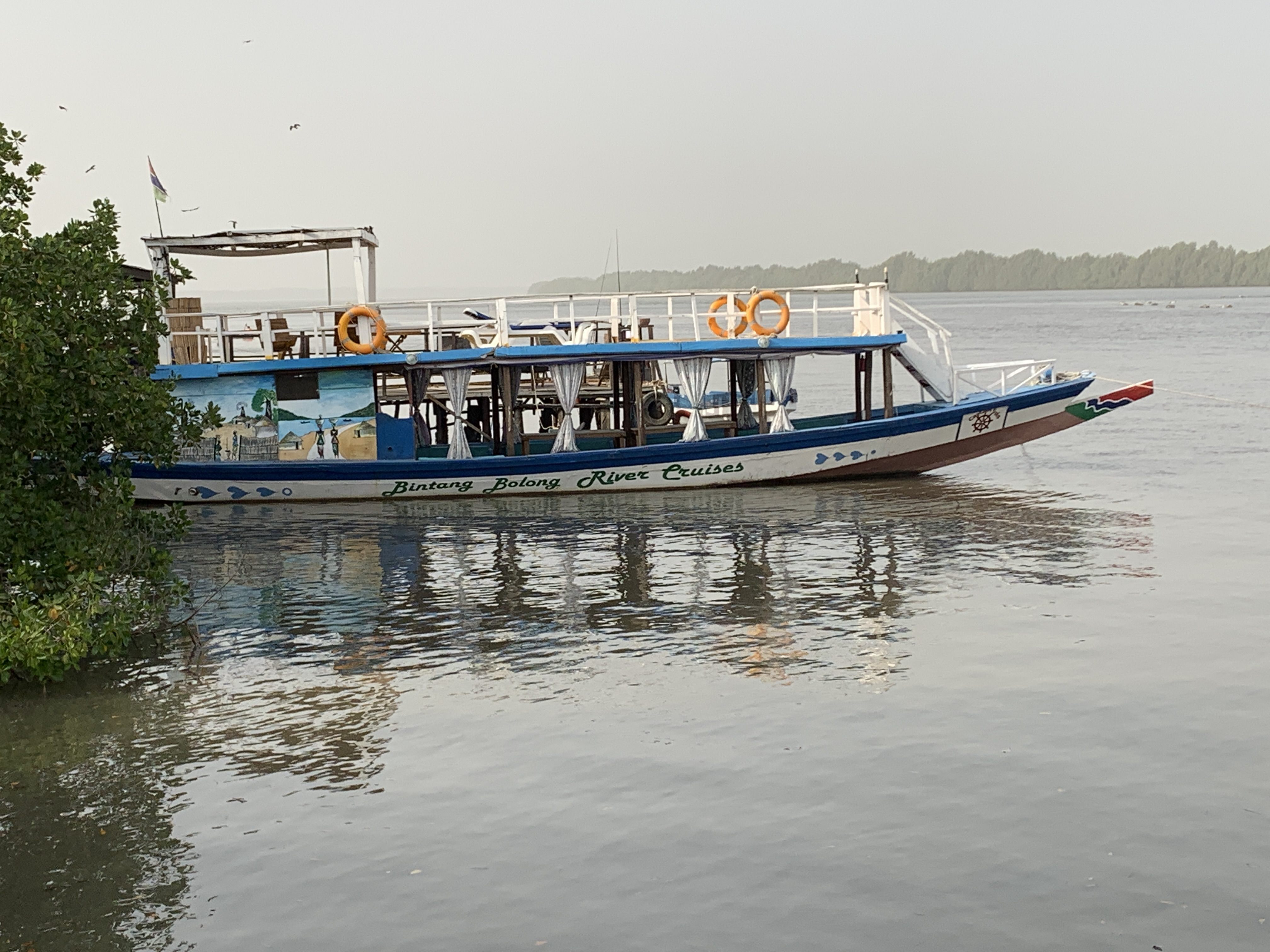 At Bintang Bolong lodge we want to provide for you the best The Gambia has to offer. So if there are any other excursions that you'd like to take such as Brikama livestock market, Tanji fish market, Abuko nature reserve, crocodile pool or the snake farm at Madina Salam then please let us know and we'll do everything we can to accommodate you.
Book us at:
Our complex is situated in an approximately 3Ha enclosure on the banks of the river Bintang Bolong, the largest tributary of the River Gambia. On this part of the river the tide level changes by more than 1 meter, so that at high tide well over half of the camp is flooded. The majority of the lodgings are built on stilts amongst the Mangroves where wooden jetties provide docking facilities.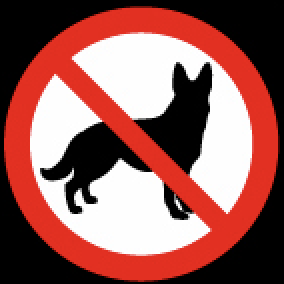 Bintang Bolong Lodge is part of a delicate Eco-system, including many monkeys, rare birds and mongooses. It is for that reason we unfortunately cannot allow any dogs in our restaurant or our eco-lodges. Thank you for understanding.
Sports
& Activities